WSLM informal settlements get electricity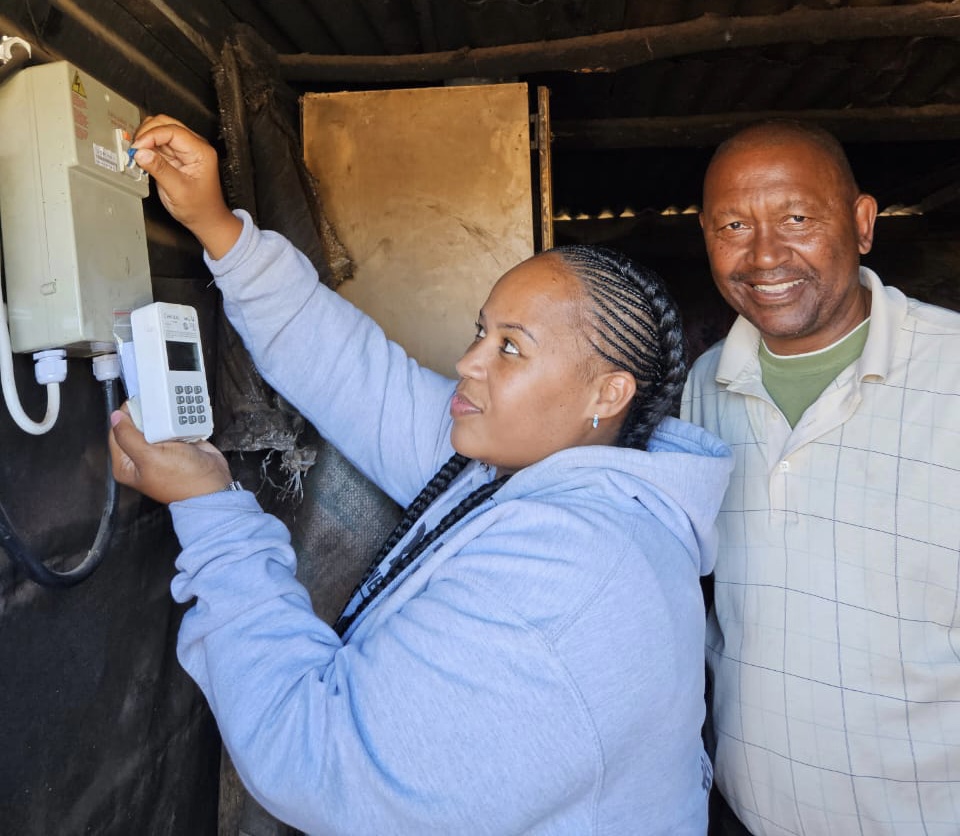 Walter Sisulu Local Municipality Mayor, Cllr. Vania Davids has officially switched-on electricity at Vula Vala, Phola Park and R58 informal settlements. These informal settlements are under Wards 6, 7 and 8 respectively.
The switch on saw 471 units of the informal settlements getting electricity for the first time.
"This is part of the strategy to deal with the electrification in our informal settlements and respond to electrification challenges," said Mayor Davids.
She said this step is meant to fast-track service delivery and to ensure that all our residents have access to electricity as a basic service.
The electrification project is part of the municipality's programme to extend services to people living in informal settlements.
"As the municipality, we are making great strides in the electrification of informal settlements which has assisted in the decrease of illegal connections.
"Electrifying informal settlements will improve the living conditions and reduce the number of accidents caused by illegal connections," she said.
A 46-year-old Nthabeleng Sekhamane said she had been living at Phola Park informal settlement for more than 22 years and she is getting electricity for the first time.
"I am very excited, my heart is beaming with joy. This will significantly reduce the fire incidents that demolish our shacks through the use of candles and paraffin stoves," said the excited Sekhamane.
Nothobile Nomhana of Vula Vala said she had lost hope that the area would ever be electrified. "Now we will be use our refrigerators as it had been tiring buying groceries in small quantities in fear that it would get rotten, she said.
The mayor was accompanied Cllr. Wesizwe Moeti, Cllr. Khiba Mathunya, Cllr. Butise George and electricity section officials.
The municipality is committed to servicing the informal settlements to ensure that indigent people living in those settlement receive free basic services.