Venterstad Community Raise Service Delivery Concerns During People's Assembly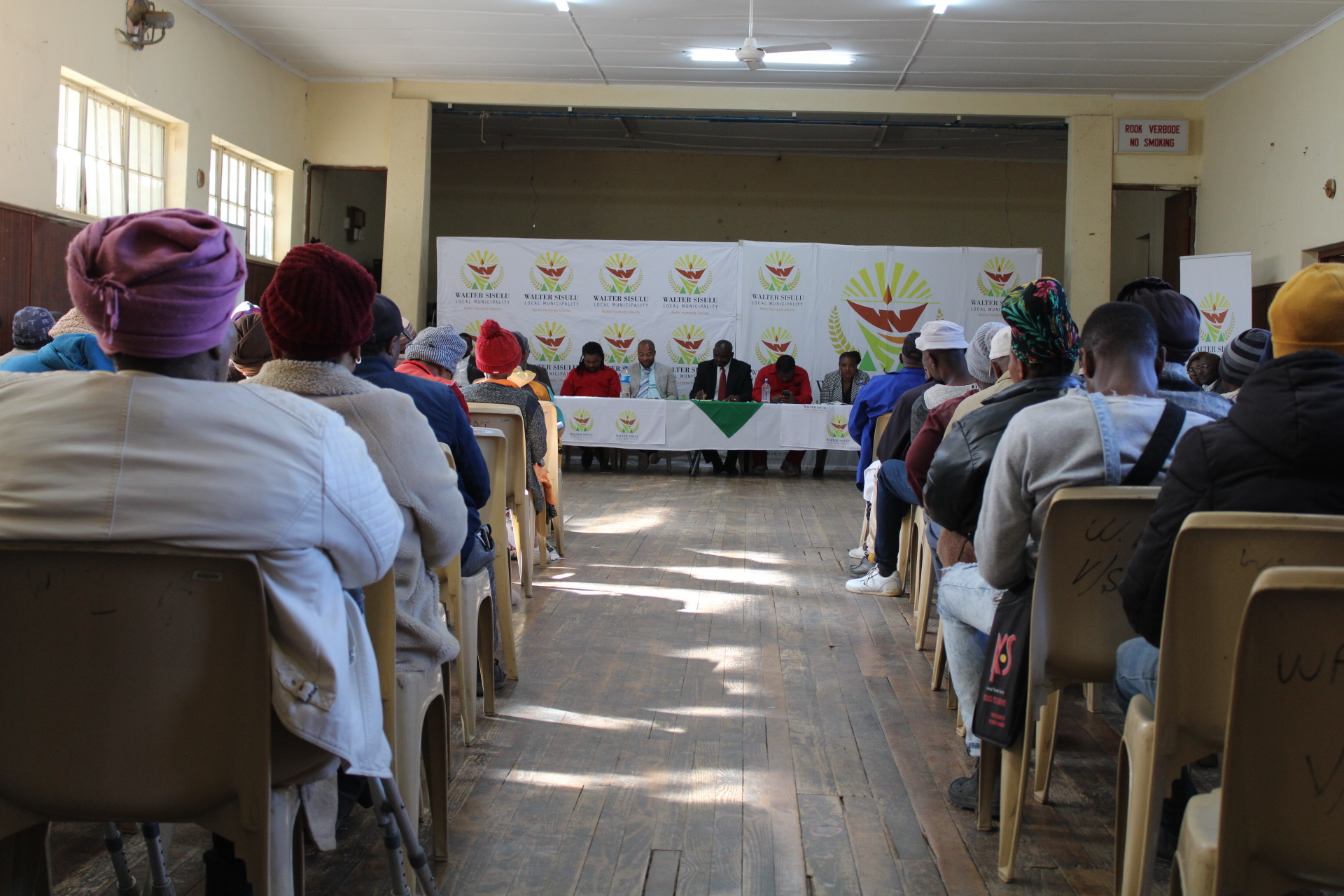 The second-leg of the People's Assembly continued at the Venterstad Town Hall on 22 August 2023 where Walter Sisulu Local Municipality Speaker, Cllr Nalisile Mathetha, led the programme to engage communities on matters of service delivery.
The purpose of the programme is to engage residents on the level of services rendered by the municipality and government departments within the municipal area.
Chapter 7 of the Constitution of the Republic mandates the municipality to conduct these programmes with the objectives, amongst others; to provide democratic and accountable government for local communities; to ensure the provision of services to communities in a sustainable manner and; to encourage the involvement of communities and community organisations in the matters of local government.
Community members raised their concerns on the lack of feedback from government; economic opportunities to fight unemployment and further support local SMMEs and contractors; a need for sports facilities and other programmes to assist in curbing the scourge of drugs and substance abuse and Gender-based violence; a 24-hour clinic or hospital; maintenance of street lights in the townships; grading and upgrading of streets; shearing shed, irrigation systems and dams to assist small scale farmers; revitalisation of tourist attractions to boost local economic development; retail stores and banks/ATMs are needed for the local economy; non-collection of refuse; proper maintenance of public infrastructure and cemeteries and so on.
Various stakeholders were present and responded to the issues. These included the South African Social Security Agency, Department of Social Development, Department of Cooperative Governance and Traditional Affairs, Joe Gqabi District Municipality and ward committees. The Municipality indicated that more ATM's were being installed and that a contractor will be introduced on 23 August 2023 for a road construction project that will benefit the community.
Speaker Mathetha applauded the community of Venterstad for their participation and showing their interests in matters that affect them.
"What you have done here today, is to show us that you are governing. We must be proactive and strengthen our response and feedback mechanisms so that we can improve on service delivery," added Speaker Mathetha.