WSLM Commemorates International Literacy Day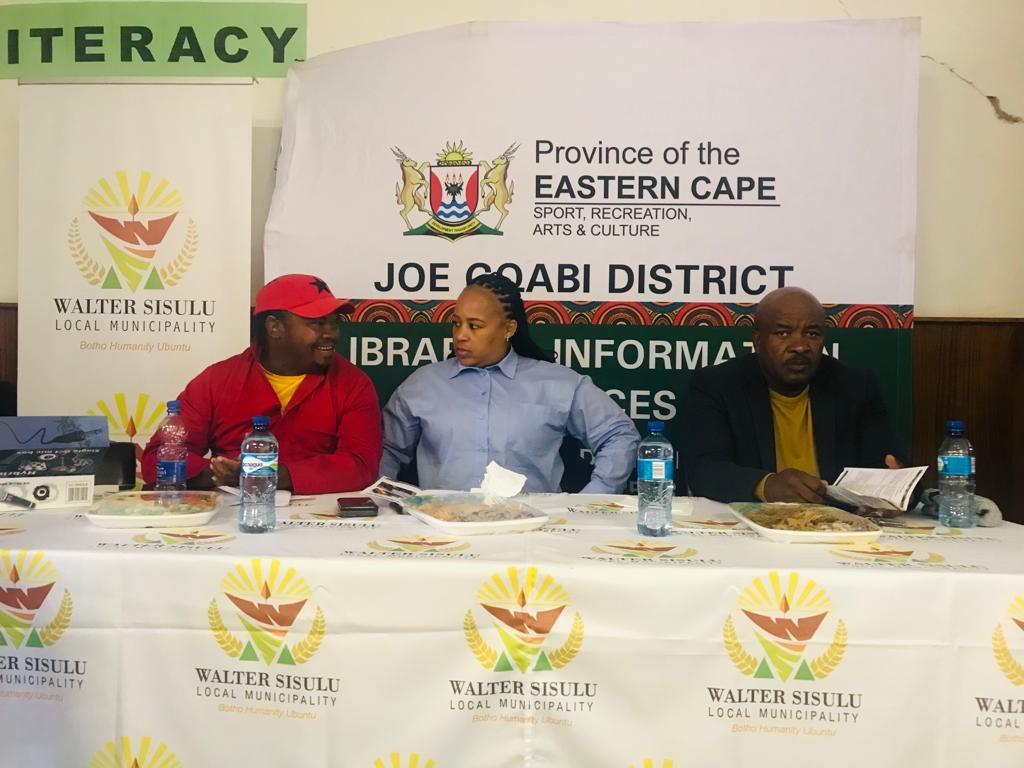 Walter Sisulu Local Municipality, working with the Department of Sports, Recreation Arts and Culture (DSRAC) commemorated International Literacy Day on 17 August 2023 at the Burgersdorp Town Library under the theme, "Promoting literacy for a world in transition."
The purpose of the commemoration was to promote and instil a culture of reading in our society, maximising the use of library services to create a society of informed people.
Mr Toko, from DSRAC, said the role of libraries needs to be diversified in order to reach all citizens. "We need to find creative ways of expanding on this mandate of encouraging people to read by involving all age groups in the society," said Mr Toko.
Stakeholders made the celebrations a success including the Nal'ibali, Department of Environmental Affairs, library committees and educators. Various schools participated in the activities of the day including spelling bee, reading, book review and debate.
The schools are Mpumelelo Mfundisi School from Walter Sisulu Local Municipality; Jonas Goduka and Sidinana Secondary Schools from Elundini Local Municipality and; Sterkspruit and Rex Mdebuka Secondary Schools from Senqu Local Municipality.
Walter Sisulu Mayor Vania Davids said that libraries need to move with times and utilise technology in order to be accessible. There must also be programmes such as poetry nights, story telling, debates and so on, that are geared towards ensuring libraries do not become extinct.
"Our communities, especially the youth, need to realise that the streets will not do anything for them. Through their participation in reading and in these programmes, the fight against drugs and substance abuse can be won and the illiteracy rate can drop." said Mayor Davids.