WSLM Speaker Leads People's Assembly in Steynsburg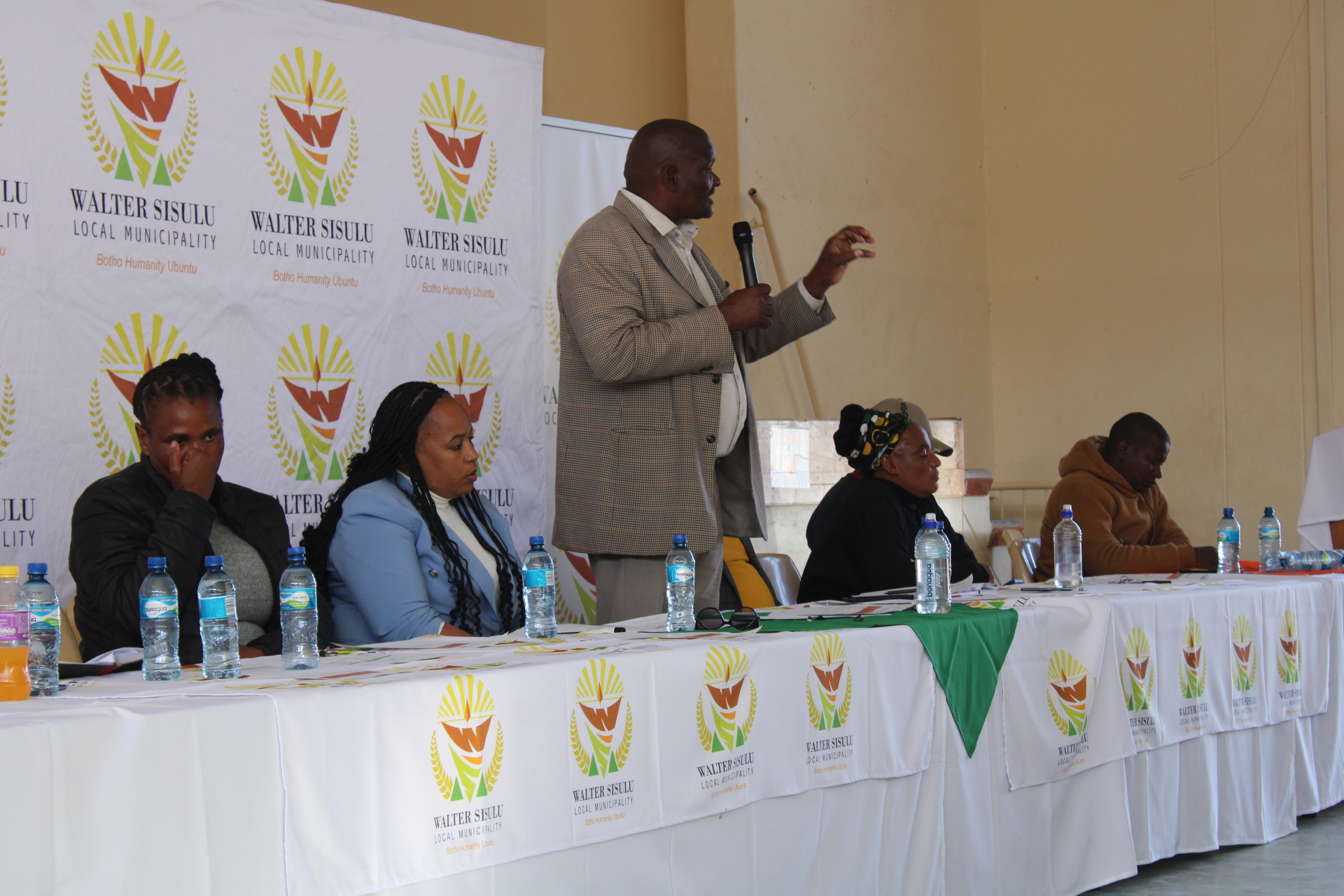 Walter Sisulu Local Municipality Speaker, Cllr Nalisile Mathetha, led the first-leg of the People's Assembly programme in Steynsburg at the Khayamndandi Community Hall on 21 August 2023.
The purpose of the programme is to engage communities on the level of services rendered by the municipality and government departments within the municipal area.
Chapter 7 of the Constitution of the Republic mandates the municipality to conduct these programmes with the objectives, amongst others; to provide democratic and accountable government for local communities; to ensure the provision of services to communities in a sustainable manner and; to encourage the involvement of communities and community organisations in the matters of local government.
Residents were given an opportunity to raise issues that affect them. In a summary these included the need for RDP housing development; sustainable water provision for communities; campaigns/programmes to fight the scourge of drugs and substance abuse; sports facilities must be maintained; economic opportunities to curb the high rate of unemployment; more healthcare professionals are needed to service the ward; maintenance of high mast and street lights; grading and upgrading of streets as it is difficult to move and access services during rainy days; upgrading of the Khayamndandi bridge as it also gets flooded on rainy days etc.
Community members urged government to provide timeous feedback on service delivery issues. Various stakeholders were present and responded to the issues. These included the South African Social Security Agency, Independent Electoral Commission, Department of Health, Department of Social Development, Department of Cooperative Governance and Traditional Affairs, Joe Gqabi District Municipality, Department of Rural Development and Agrarian Reform and ward committees.
"The democratic government listens to the concerns of communities and must implement those. That is why we are here, with sector departments, to listen and improve on service delivery," said Speaker Mathetha.