WSLM embarks on street lights repairs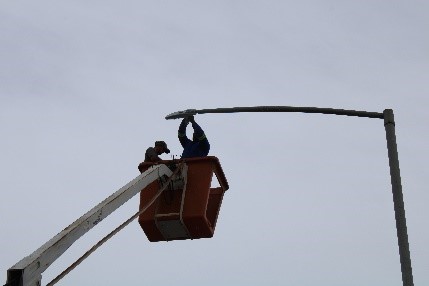 The municipality has started to repair street lights in Maletswai in a programme planned for all towns and townships.
"This is part of our commitment to ensure that darkness in our municipality is a thing of the past," said Cllr. Vania Davids, the Mayor of Walter Sisulu Local Municipality.
She said the municipality has developed a streetlights maintenance plan to ensure effective streetlights maintenance. "Inadequate lighting is a securing issue especially in our townships and by repairing faulty lights we are most certain that the levels of safety will increase and deterring crime in our areas," she said. She said the biggest challenge going forward would ensure these lights are not vandalised or having their cable stollen.
I"We urge residents to safeguard their assets as the vandalism and cable theft are our biggest challenge in our street lights," she said.