The Municipal Manager meets with Steynsburg and Venterstad Unit employees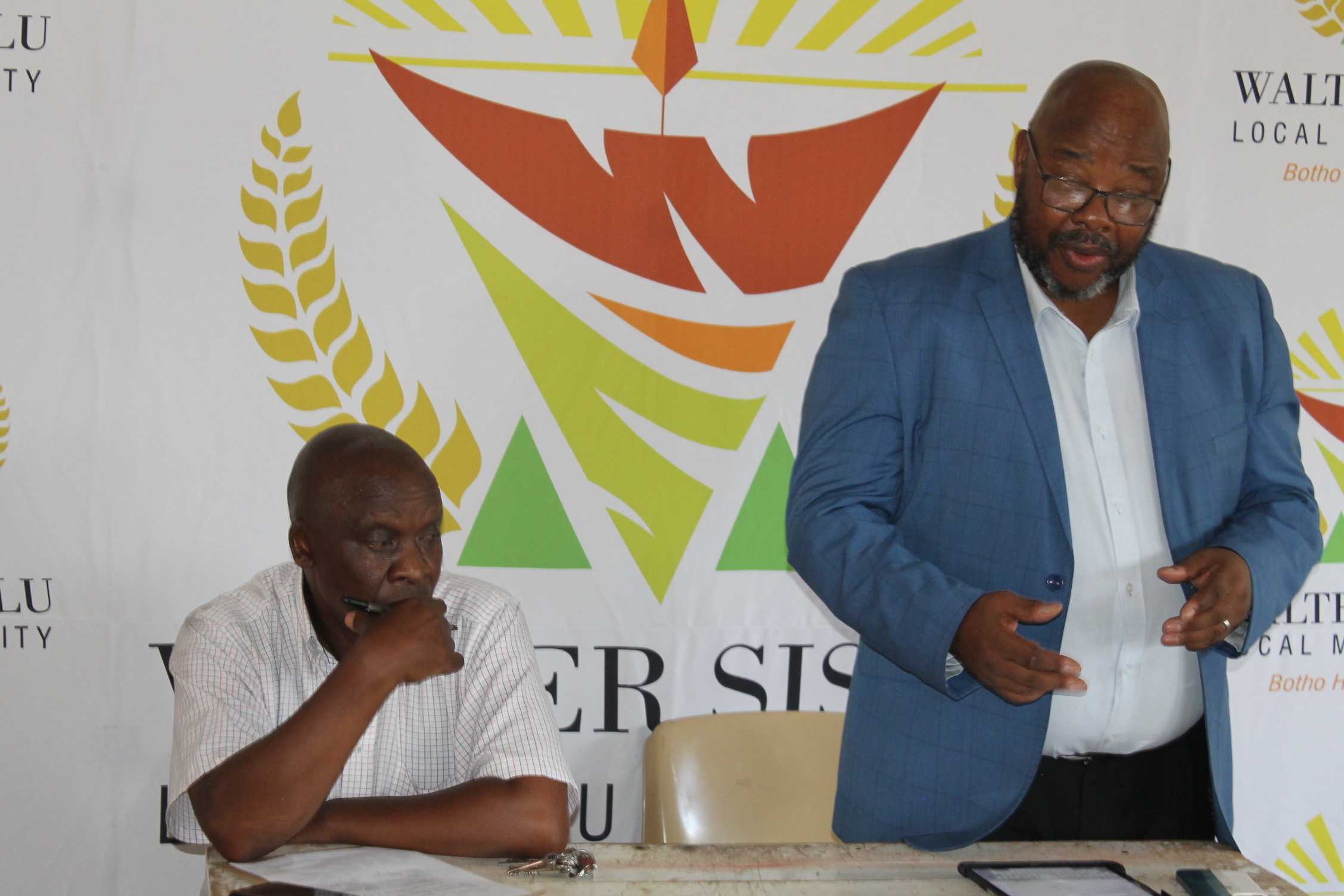 The Municipal Manager of Walter Sisulu Local Municipality (WSLM), Mr. Khaya Gashi has, on Monday 27 February 2023 met with Venterstad and Steynsburg Unit employees. The meeting is part of the employee engagement drive to all Units that is expected to be rolled out in all WSLM Units.
Mr. Gashi said the visits to the municipal units is part of employee engagement session he committed to undertake when he was introduced to employees on assumption of his duties in April 2022.
"The employees are the engine of this municipality and are our foot on the ground as we perform our obligation of service provision to the community, it is very crucial to constantly engage them on their challenges and collectively come up with ways to improve service delivery," he said.
The next stop of the engagement will be Burgersdorp on Wednesday, 01 March 2023.
The Municipal Manager is accompanied by the entire top management.