WSLM introduces contractor for resealing of streets in Maletswai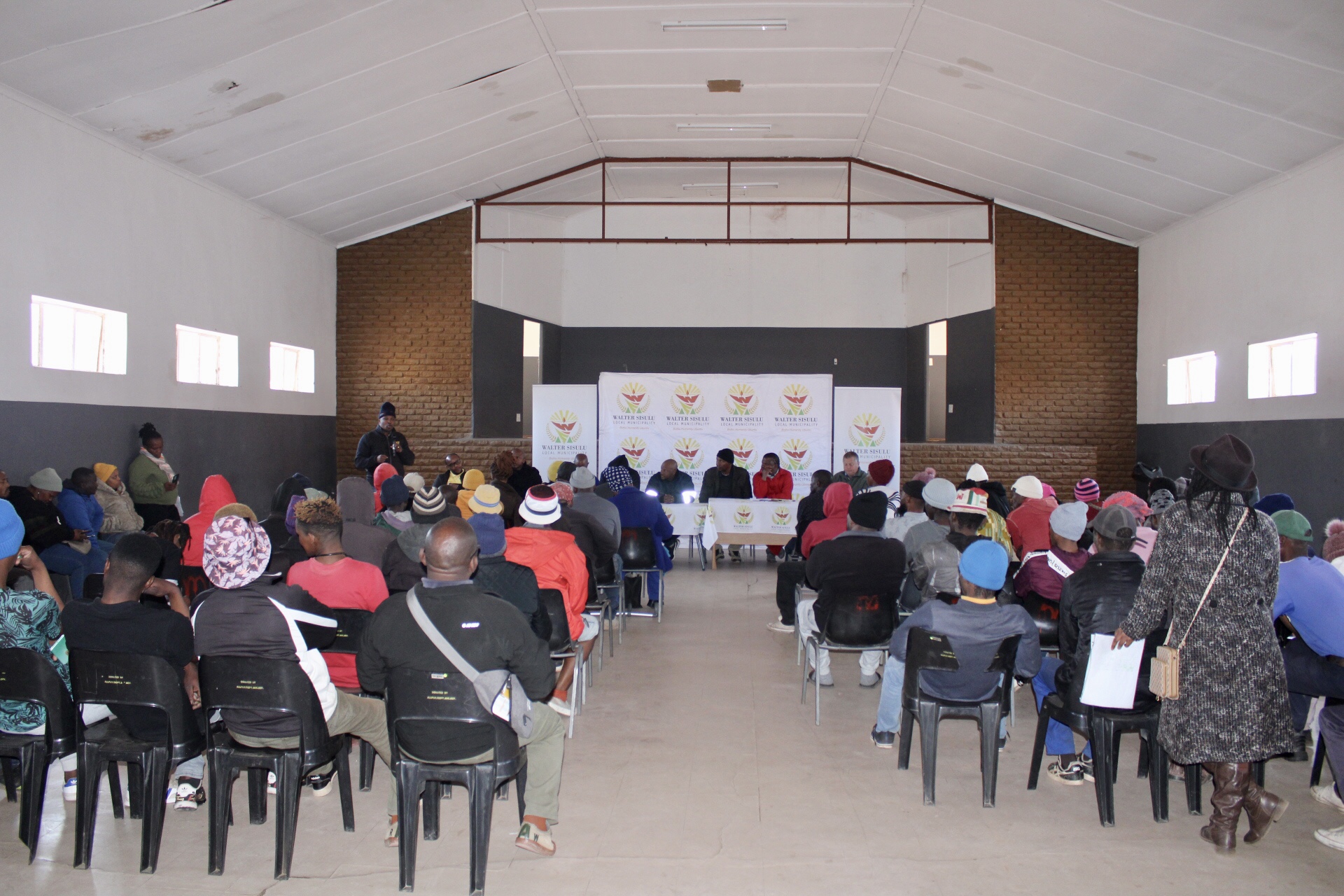 The Walter Sisulu Local Municipality has handed over a site and introduced a contractor for the recycling and resealing of streets in Maletswai on 03 August 2023 at the Greenslade Community Hall.
Contractors, Maboka Contractors and consulting engineers, Engineering Aces, will implement the project for the streets that will be resealed including Murray Street, Young Street and Broadway Street that stretch 2.8km in Wards 6, 7 and 9.
The project will contribute to the social and economic upliftment of the areas as the routes support businesses, clinics, schools and local communities. The project will cost R19m and is set to be completed by end June/July 2024.
Community members were given an opportunity to ask questions on the project and issues of employment opportunities, training and skills transfer, and the inclusion of local SMME's were raised.
Notices will be published calling for SMME's to make submissions so that they can benefit and create opportunities of employment.
Project Steering Committees will be established in the wards to monitor the implementation of the project.
Representing Mayor Vania Davids, Councillor Wesizwe Moeti called on the community to play the role of monitoring the projects.
"This is not a municipal or the contractors' project but it is yours as the community. I therefore urge all of you to monitor this project until it is completed.
"As the Municipality we are committed to improving service delivery for our communities," said Councillor Moeti.