Asie-Thandi beauty spa officially handed over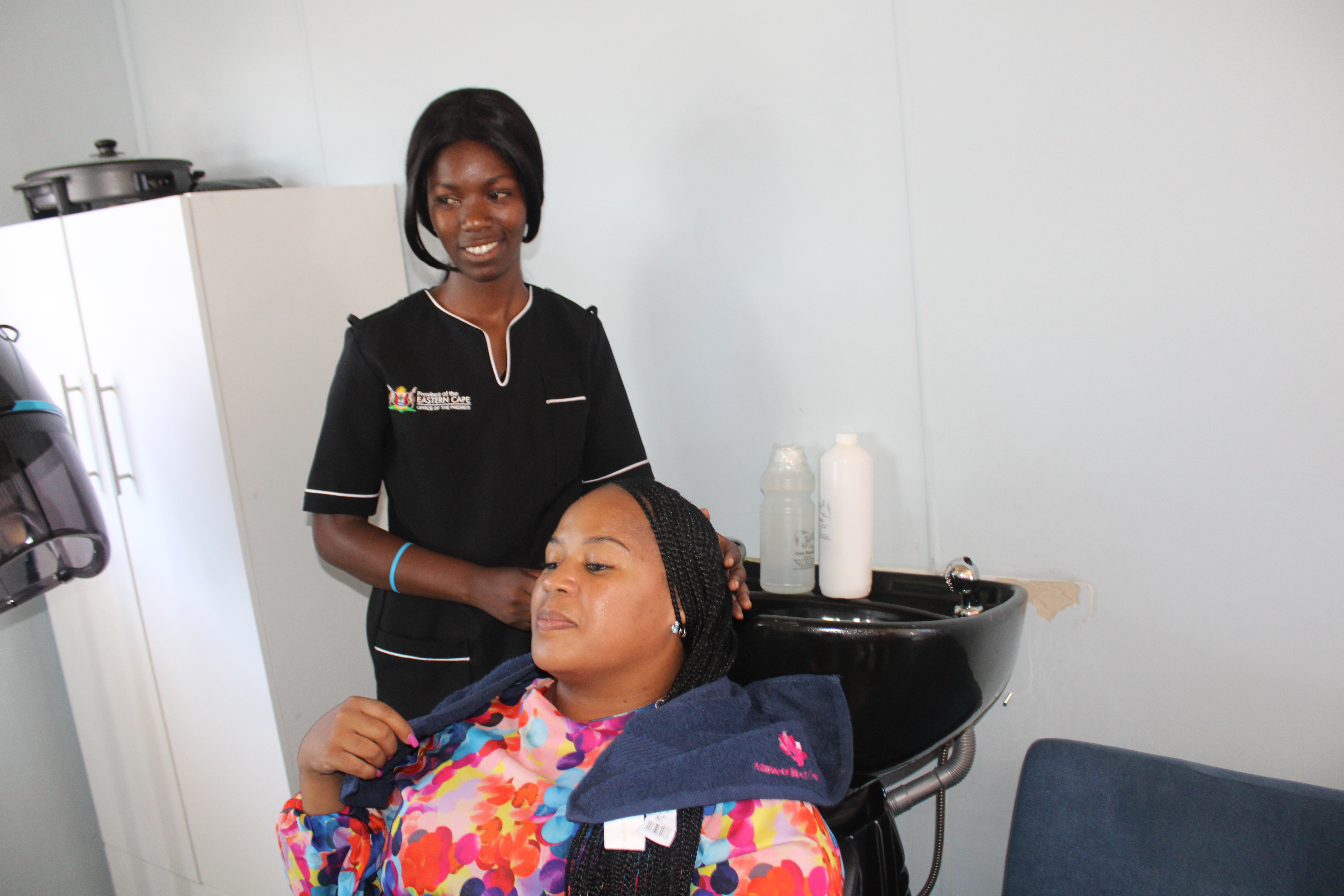 Acting Premier, Zolile Williams, Members of the Provincial Legislature led by Deputy Speaker Hon. Mlibo Qhoboshiyane, Joe Gqabi District Municipality Councillors led by Speaker Cllr. Mzukhona Bomela and WSLM Councillors led by Mayor Cllr. Vania Davids officially opened Asie-Thandi Beauty Spa in Venterstad today and handed over to its owner, a 20-year-old Asisipho Qokotha.
This was part of the Taking Legislature of the People in Joe Gqabi that started on the 31 January 2023 ending today.
Asisipho applied to Isiqalo Youth Fund after which her application was approved and led to the structure being erected.
The beauty spa is fully equipped and stocked with all the necessary accessories needed to run a beauty spa.
"I am very excited that my application was approved and this structure with all the equipment inside was built for my beauty spa. I named it Asie-Thandi to honour the memory of my late mother, Thandi," she said.
Asie-Thandi Beauty Spa has already employed three people.
"As the Mayor, I am very happy for Asie, she is young and managed to bring both Members of the Legislature and MEC to come and unlock her dream, creating employment opportunities in the process.
"I wish her all the best and I make a passionate plea to the people of Walter Sisulu to support her as we are reclaiming our economy and the only way is to support each other," said Mayor, Cllr. Vania Davids.