Women Honoured during Commemorations in James Calata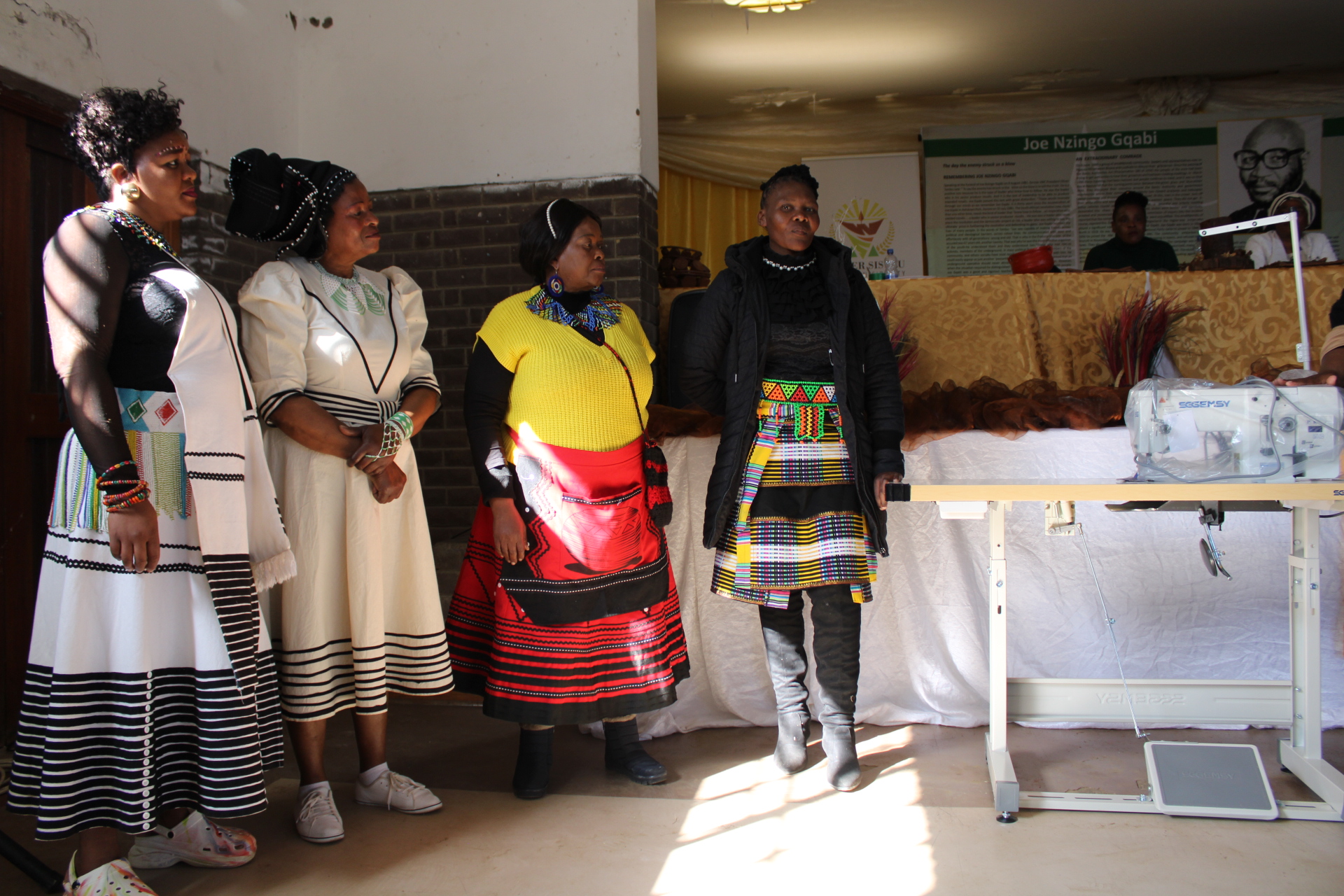 "We must honour women of today by giving them equal access to economic opportunities and we must all come together to support them in order to advance and improve their lives."
These are sentiment shared by Walter Sisulu Local Municipality Chief Whip, Cllr Yandiswa Zweni, representing Mayor Vania Davids, during the district-wide Women's Day celebration at the Chris Hani Community Hall in James Calata on 08 August 2023.
The Department of Sports, Arts and Culture (DSRAC) led the celebrations to honour women in the Joe Gqabi District Municipality including its local municipalities. The event came as the nation is commemorating Women's Month and pays tribute to the more than 20 000 women who marched to the Union Buildings on 9 August 1956 in protest against Pass Laws.
This year's Women's Month is commemorated under the overarching theme: "Accelerating socio-economic opportunities for empowerment of women", with particular focus over opportunities that women can access in the different sectors of the economy.
Various women-led cooperatives were given an opportunity to exhibit and sell their products as part of supporting their economic ventures. Furthermore, DSRAC donated 6 industrial sewing machines to 4 women-led cooperatives in Walter Sisulu Municipality.
These are mainly, Maletswai Project (2), Burgersdorp Project (1), His Grace Terblanche Development NPO (1) and Zisebenzile Trading Cooperative (2).
Women still face other challenges as the scourge of Gender-Based Violence and Femicide. Government and all sectors of society must work together to fight this pandemic.
Representing Joe Gqabi District Municipality Executive Mayor, Cllr Unathi Hlathuka says, "We need to have self-reflections on the impact we have on others. Let us work together in fighting inequality and GBV and support one another for the advancement of women and give them access to opportunities."
Various stakeholders made the event a success including the Department of Social Development, South African Police Service, Department of Health, Department of Rural Development and Agrarian Reform, Joe Gqabi District and Local Women Caucus and Traditional Leaders.