Empowering communities through clean-up awareness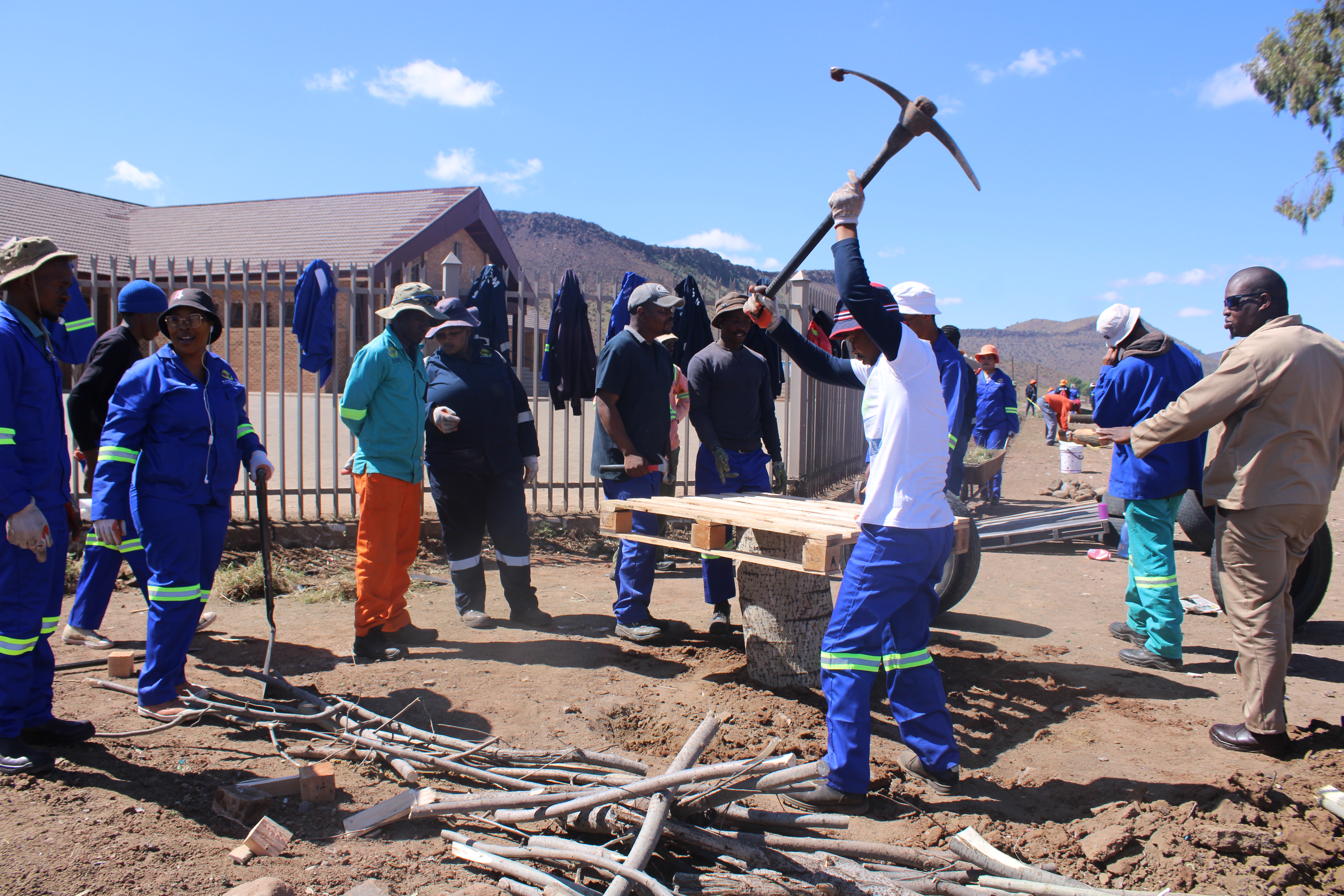 Story: Sinazo Bonongo | Photo: Sinazo Bonongo
The Community Services Directorate of Walter Sisulu Local Municipality (WSLM) recently held an awareness initiative in Mzamomhle Burgersdorp, underscoring the growing concerns about the planet's declining environmental health. Recognising the imperative of community involvement in addressing these issues, the initiative aimed to foster awareness through clean-up activities. Such initiatives not only help reduce the detrimental impact of pollution but also creates a sense of communal responsibility and stewardship towards the environment.
While WSLM Community Services cleans up regularly, this awareness initiative sought to emphasize the important role of community members in maintaining a clean environment, emphasising the success of such initiatives through collaborative effort.
To cultivate a collaborative ecosystem, partners such as the Community Works Programme (CWP) and Expanded Public Works Programme (EPWP)were present in pursuit of an effective address to complex environmental challenges and encourage the development of innovative solutions tailored to specific community needs. In a bid to inspire community pride and active participation in maintaining a clean environment, the municipality not only engaged in clean-up efforts but also beautified the area. This involved repurposing tires and crates into decorative and functional chairs and tables.
Sivuyile Mbobo from Community Services emphasized the need for collective responsibility in combating environmental deterioration. "To ensure the safety of all children from harmful or contaminated chemicals and objects, everyone needs to take onus of their environment, this means being empowered by the existing by-laws that allow for individuals to hold each other accountable.

This initiative was well received as community members noted the massive difference made in the area. The heightened environmental consciousness, instilling sustainable habits, and the fostering of collaborative partnerships, contribute significantly to the collective effort of preserving the planet for future generations. Embracing a holistic approach towards environmental control, communities can pave the way for a more sustainable and resilient future.