WSLM successfully hosted annual strategic lekgotla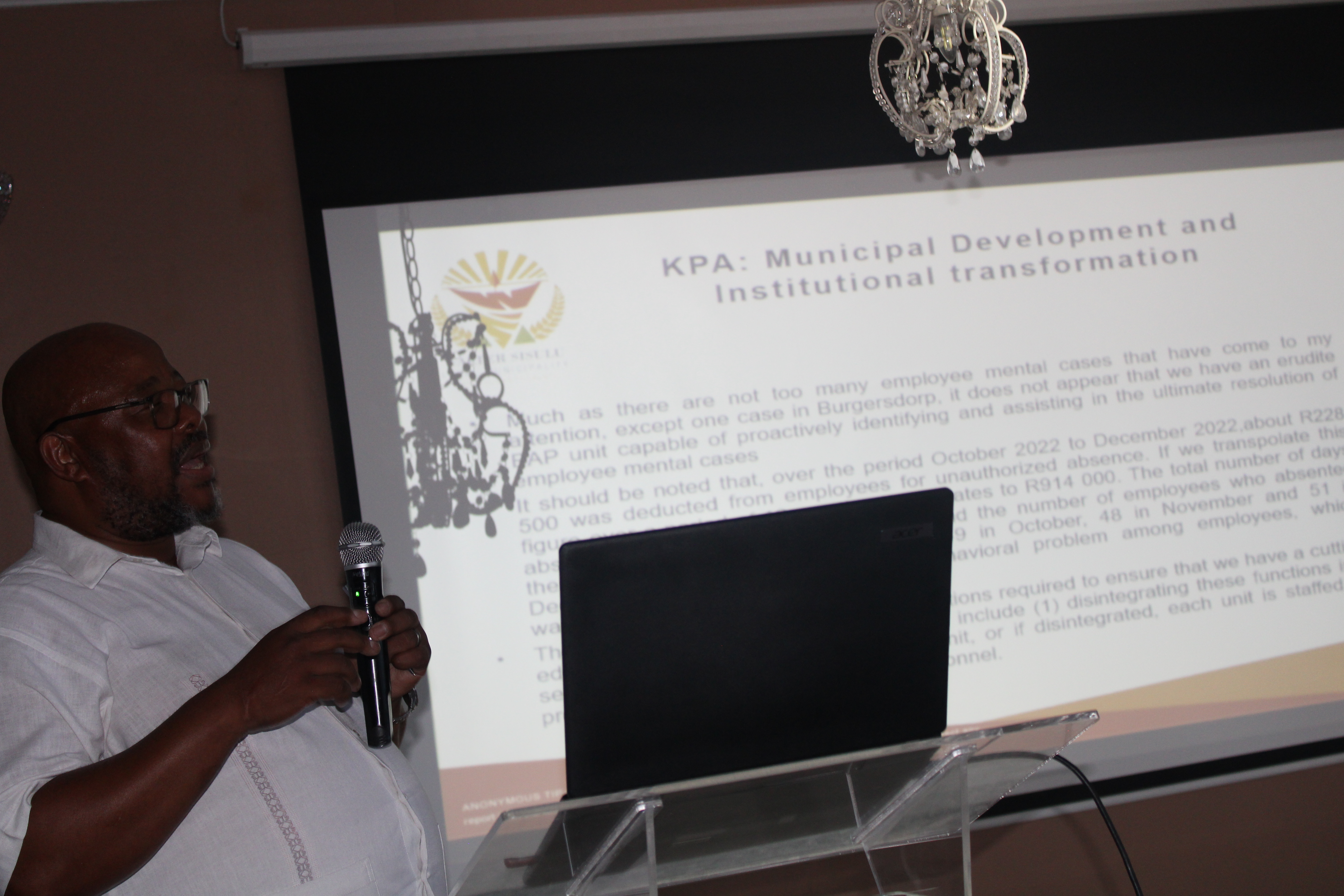 Walter Sisulu Local Municipality has conducted an annual strategic lekgotla/planning session at Limakatso Conference Centre on the 13 – 15 February 2023.
The three day strategic planning session was aimed at setting the tone and deliberate on strategic direction the municipality will take over the next medium term starting in the 2023/2024 financial year.
The session which was attended by all councillors, senior management and middle management gave participants an opportunity to deliberate and agree on key actions needed to advance development in Walter Sisulu Local Municipality in all fronts.
Mayor Cllr. Vania Davids said the municipality is in its planning cycle and the session sets the foundation for adjustments in its strategic documents – the Integrated Development Plan (IDP) and Budget.
"Among other things we focused on was to ensure we strengthen the foundation laid out in the IDP and finding innovative ways to deal with huge Eskom debt and improve financial viability and governance while we continue proving quality basic services to our communities," she said.
The municipal manager, Mr. Khaya Gashi said outcome of the session will be included in the Service Delivery and Budget Implementation Plan (SDBIP) which its implementation is monitored on quarterly basis.