WSLM conducts public awareness on land use management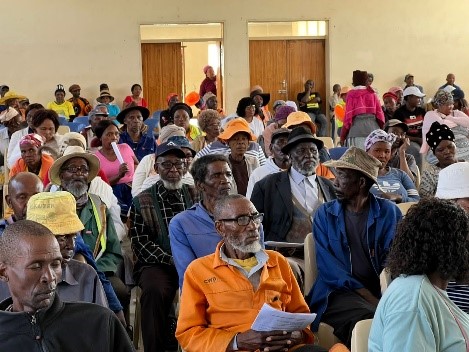 Walter Sisulu Local Municipality has conducted public awareness outreach programme Land Use Management and Human Settlements across all towns of the municipality.
The awareness was organased in partnership with National Home Builders Council and other government departments and entities. The main of the awareness outreach programme is to provide information to understand the importance of Land Use Management and all the issues pertaining human settlements.
"The outreach programme seeks to increase community's knowledge on their rights, available programmes and services related to spatial planning and human settlements as offered by the municipality and other government institutions," said Mayor Davids when she was speaking on Talk to Your Mayor Radio Programme
The awareness programme started in Venterstad and moved to all towns of the municipality with last one held in James Calata
The awareness saw various stakeholders sharing information and providing direct services on wills, customary marriage and other social needs. Director for Planning and Economic development, Mr. Visa Barnes said they also assisted with tittle deed registration, restoration of lost tittle deed among other services.